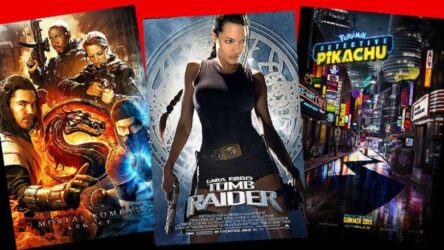 Top Five Movies Based on Video Games
In the film industry, it is widely known that making a coherent movie from a video game is one of the most challenging tasks. The concept of movies and games is different. There is a more engaging story in the game since it is designed to be played by the player. The movies are just to be watched, and here is where the difficulty lies. Also, video games, their characters, places, and storylines are immensely loved by the players.
However, it can be challenging to turn video games into movies since people spend so much time playing them. This is why fewer video game-based movies are well-received. The ones that clicked with the masses are brilliant. If you are looking to watch the movie before investing so much into the game, you have come to the right place.
In order to watch all of these movies on the same platform, choose a Tv service like Xtream that offers a wide variety of channels. Check out Xtream Tv channel list to see what channels you can watch.
Check out these amazing movies based on video games:
Tomb Raider (2018)
Tomb Raider released in 2018, was based on the rebooted game of 2013. Starring
Alicia Vikander
, Tomb Raider was welcomed by viewers and critics alike. Everyone's favorite Lara is more vulnerable than ever before. Vikander played it brilliantly, the character looked more full of life and felt more comfortable in London than on her missions.
Video game movies such as this one were hailed as a watershed moment after their release. Viewers and critics both marked this movie as a brilliant homage paid to one of the finest video games of its generation.
Detective Pikachu (2019)
Pikachu isn't even just a video game character; it's one of the most beloved anime characters as well. Everyone from the late 90s until now has loved anime and video games and wanted to experience this world with an amazing partner like Pikachu. When Pokémon Go was released in 2016, a live-action movie was also announced.
Ryan Reynolds voiced over Pikachu, his one of the funniest performances ever. The plot of the movie is around Pikachu and his trainer Tim when Tim's father disappears. Both take it upon themselves to solve the case (hence Detective Pikachu). It's so heartening to see real people interacting with Pikachu even if it's just CGI.
Angry Birds Movie (2013)
Why are these little flightless birds so angry? The movie hilariously answers this question. Angry Birds Movie was released in 2013 and it was an instant success at the box office. It managed to earn a whopping $107,509,366 only at the domestic box office. On Rotten Tomatoes, the viewers gave it a score of 46% and critics gave it 43%.
Mind you, this is a very high score in the world of video game movies. The movie is about three flightless birds, Red, Chuck, and Bomb who have always been outcasts from the rest of the community. These three have a big mission on their shoulders when a group of green pigs intrudes on the island and the reason is unknown.
Black Mirror: Bandersnatch (2018)
Black Mirror: Bandersnatch is not about playing games but about making them. As this is Black Mirror, things are about to get twisted and for some, confusing even. It's one of those interactive films that follow the choose-your-own-adventure. The story is about Stefan Butler, a game designer, who has come up with an idea to convert 
Bandersnatch
 (a dark fantasy novel) into a game.
The writer of this novel goes mad and also kills his wife. The designer is given less time to present the final game. He gets so consumed in designing the game that he slowly loses his sense of reality and starts adapting to the paranoia of the novelist. His friend encourages him to finish the game but he has certain issues. After an incident (we won't give spoilers), the audience is left on their own to come up with the end.
Mortal Kombat (1995 and 2021)
Mortal Kombat has been one of the most talked about movies that were based on video games, and rightly so. The movie released in 2021 has managed to keep the spirit of the 90s alive and well. The movie is equal parts exciting, campy, and dumb yet brilliant. Even the movie released in 1995 managed to earn $70,454,098, which is big for the time it was released.
The Rotten Tomato score was 58% by the audience and 34% by the critics. If you love some action, especially the one that is going to save humanity, this movie is for you. The combat in the intergalactic world is going to decide the fate of humans, so this is absolutely a must-win.
Concluding Lines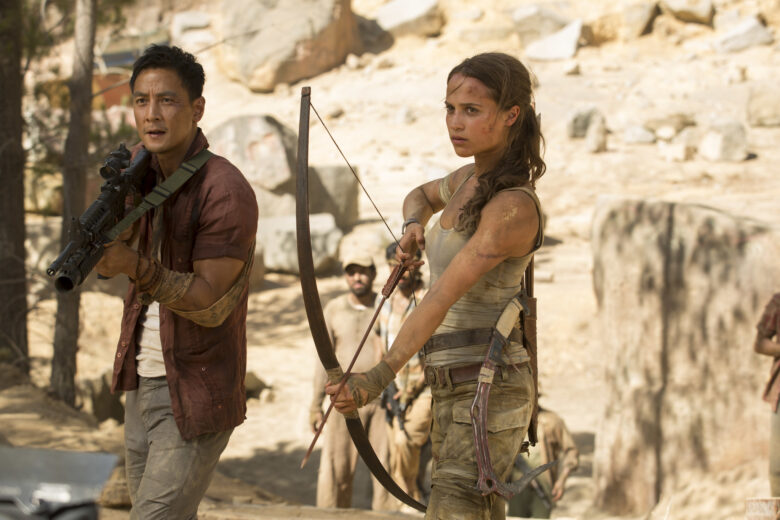 We know not many people (especially gamers) like movies based on video games but the ones mentioned above are worth a try. The graphics are amazing, the story stays true to the original plot, and the actors give their absolute best.