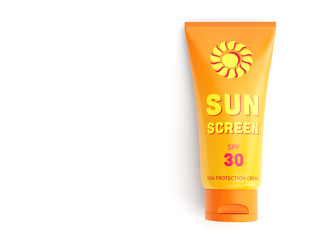 Top Best Sunscreen, with (Commonly Asked Questions)
What's Sunscreen?
Sunscreen, this is also known as Sunblock, it's always in a lotion, gel, spray, foam "in form of an expanded lotion foam or lotion whipped", sometimes in a sticky and its helps protect against sunburn. However, sunscreen is used to slow or can temporarily help prevent the development of dark spots, wrinkles, and sagging skin.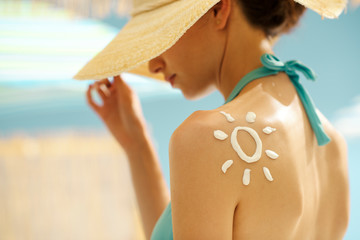 Going by the most often asked questions about Sunscreen… We'd like to help address some and help research some of the best-selling products with the highest customer reviews and rates… Enjoy!!!
Q: Can I Apply Powder After Applying Sunscreen?
Yes! You can 100%… According to the test and research made. It's even advisable to powder over the sunscreen. This has no effect on your face or the sunscreen effectiveness and your sunscreen will still work perfectly fine! The powder will help you go over it and last longer.
Q: Can I Apply Talcum Powder On Sunscreen?
Yes of course!!! You can apply Talcum Powder as well! But to be on a safer side, it's advisable not to use the talcum powder. I won't recommend you doing this… because I didn't have any proof of combine Sunscreen and Talcum Powder and I never think it's a good combination for your skin as well.
How To Apply Sunscreen Effectively
Firstly, shake very well before using to mix particles that might be clumped up in the container. It's advisable you use the new spray or stick types of Sunscreen.
secondly, make sure to apply enough sunscreen. As a rule of thumb, use a handful to cover your entire body.
Thirdly, it's advisable to apply all over your skin exposed to the sun, which includes the ears, back neck, shoulders, and the back of the knees and legs.
Fourthly, make sure you apply thickly and thoroughly.
last but not the least, you must be very much careful when applying sunscreen on your face… Take note of your eyes area.
What To Look at When Buying Sunscreen
It's advisable you go for a broad-spectrum sunscreen that helps protects against UV-A and UV-B rays and has a Sun Protection Factor (SPF) as well, at least 15.
It's very important to know more about what you are buying, read product labels. Also, it's advisable to check for a waterproof brand if you will be sweating or swimming. Buy constraining products or the ones specifically for the face.
Also it's advisable to buy a product (brand) that does not contain para-aminobenzoic acid (PABA) if you know your skin is sensitive to that ingredient.
Also it is advisable to try different sunscreen with different chemicals if you notice any skin reacts. Not all sunscreens have the same ingredients.
It's advisable to go for a water-based sunscreen if you have oily skin or are prone to acne.
Take notice of the most expensive products this does not mean they are the best. Although a costly brand might feel or smell great, the effectiveness may not be better than that of the cheaper product.
Top 5 Best Sunscreen For Face and Body
1. Sun Bum

Sun Bum Original Moisturizing Sunscreen SPF 30 Lotion, with over 2500+ reviews from customers. (Broad Spectrum UVA/UVB – Water Resistant & Non-Greasy Protection, SPF 30)
Features & details:
Ideal for everyday use, by adults and children with even the most sensitive skin.
Broad Spectrum UVA / UVB Protection, Water Resistant (80 Minutes).
Hypoallergenic & made with reef friendly, vegan ingredients that are designed to protect against UVA rays, prevent premature aging and moisturize skin. Parsol 1789 & Vitamin E Enriched.
Excludes ingredients that clog pores or causes common allergies – Non-comedogenic, Oxybenzone & Octinoxate Free, Paraben Free, Cruelty-Free, Gluten-Free, PABA free & Oil-Free.
Sun Bum follows the recommendations & guidelines set by the Skin Cancer Foundation (SCF) and the American Cancer Society. All of Sun Bum's Original line of sunscreens have been tested, approved, and recommended by the SCF.
2. Neutrogena
Neutrogena Clear Face Liquid Lotion Sunscreen For Acne-Prone Skin, with about 1500+ customers reviewed and 4.3 out of 5 stars rating.
Features & details:
3 fluid ounce Bottle of Neutrogena Liquid Face& Body Sunscreen Lotion with Broad Spectrum SPF 55 for acne-prone skin; Stabilized with Helioplex Technology and featuring the active ingredient avobenzone, it provides superior UVA/UVB Protection
Sunscreen lotion from #1 dermatologist Recommended sun care Brand has a Water light texture that leaves a weightless, matte finish and allows the skin to breathe while keeping any unwanted skin problems at bay
Dermatologist tested formula is lightweight, oil-free and non-comedogenic, so it won't cause breakouts or clog pores; Ideal for individuals with acne-prone skin
Liquid sunscreen lotion formula is fragrance-Free and is Water-resistant for up to 80 minutes; It helps keep your skin protected from the sun during outdoor activities
Neutrogena Clear Face Liquid Lotion Sunscreen with Broad Spectrum SPF 55 is formulated to prevent sunburns without aggravating or causing breakouts
3. Neutrogena
Neutrogena Age Shield Face Lotion Sunscreen, with more than 2000+ reviews from customers, the product comes with Broad Spectrum SPF 110, Oil-Free & Non-Comedogenic Moisturizing Sunscreen to Prevent Signs of Aging, 3 Fl.
Features & details:
3 fluid ounce of Neutrogena Age Shield Face Lotion Sunscreen with Broad Spectrum SPF 110 helps shield skin from sun damage while also preventing the Signs of aging
Made with Helioplex, a sunscreen technology with Broad Spectrum UVA/UVB Protection to help combat the signs of aging
Dermatologist tested, our anti-aging face sunscreen shields skin six layers deep from the sun's damaging rays for deep cellular Protection
This Moisturizing sunscreen also contains skin conditioners to hydrate and replenish to help maintain skin's youthful appearance
From the #1 dermatologist recommended suncare brand, this unique formula is oil and PABA Free as well as non-comedogenic, so it won't clog pores
4. Australian Gold Sunscreen Lotion
Australian Gold Sunscreen Lotion, Moisture Max, Infused with Aloe Vera, Broad Spectrum, Water Resistant, SPF 50, 8 Ounce… With over 1000+ customers reviewed, 4.4 out of 5 stars rating.
Features & details:
Broad Spectrum UVA/UVB Protection
Oil-free formula
Native Australian Acacia Extract provides antioxidant benefits
Water Resistant – 80 minutes
Australian Gold signature fragrance
Product images feature new packaging, packaging of products shipped may vary
5. Australian Gold Botanical Sunscreen
Australian Gold Botanical Sunscreen Mineral Lotion w/Bonus 1oz Lotion SPF 30, 5 Ounce | Broad Spectrum | Water Resistant… 4.3 out of 5 stars and more than 2000+ customers reviewed.
Features & details:
Mineral Sunscreen: Titanium Dioxide and Zinc Oxide provide a non-chemical sun protection option, with a powder-like matte finish that's never greasy
Australian Botanicals: Kakadu Plum, Eucalyptus and Red Algae form a unique combination of antioxidant-rich botanicals
Eco-Conscious Formulation: Designed to be Oxybenzone Free, Paraben Free, Phthalate Free, PABA Free, Petrolatum Free, SLS (Sulfate) Free, Dye Free and Oil Free. Hypoallergenic. Dermatologist and Pediatrician Tested. Not tested on animals.
Fragrance: Citrus Oasis scent provides a sophisticated fragrance that is subtle and refreshing